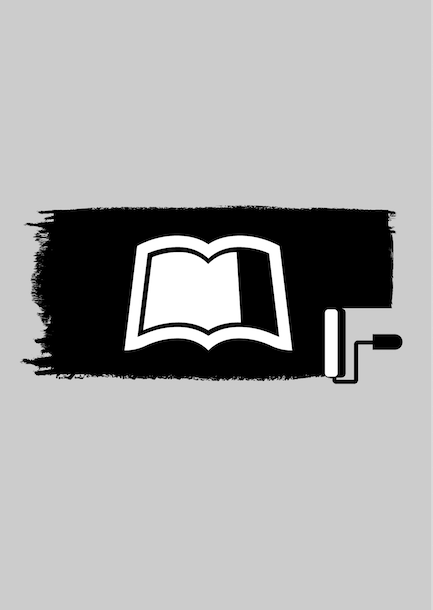 Project Lifecycles
Project Lifecycles
How to Organize to Manage Project Risks to Release Successful Products
About the Book
Do some people in the organization pressure you to use a serial lifecycle while others pressure you to use an agile approach?
Don't bang your head against the proverbial lifecycle wall. 
Neither a waterfall nor an agile approach fits all projects in all organizations. Instead, you can use pieces of lifecycles to design what your project needs. Assess your project's risks and team culture so you can create an approach that will fit your culture and manage your project's risks.
This book will help you learn the following:
How to think about project risks, product risks, and your team's culture.
The risks each lifecycle manages.
When to consider each lifecycle, including a serial lifecycle.
How to combine the various optimizations to create a lifecycle that works for you in this project, with this team, for this product.
Once you assess your project's risks, you can design your lifecycle. See how to organize your project's feedback loops and decisions so you can release your successful product.
1:

Fake Agile is the Norm and That's a Shame

2:

Recognize How Needs and Risks Intersect

2.1:

Identify What Most Projects Need

2.2:

Identify What Most Products Need

2.3:

Identify What Managers Want

2.4:

Lifecycles Manage Risks

2.5:

Assess Your Project's Risks

2.6:

Project Tradeoffs Clarify Feedback Loops

2.7:

Assess Your Product's Innovation Risks

2.8:

Product Risks Can Drive Lifecycle Choice

2.9:

Portfolio-Based Risks Can Drive Lifecycle Choice

2.10:

Project Learning Helps Manage Risks

2.11:

Focus on the Team's Work, Not the Individual

2.12:

Remember This About Needs and Risks

3:

Serial Lifecycles

3.1:

Serial Lifecycles Look Logical

3.2:

Visualize Problems with Serial Lifecycles

3.3:

Serial Lifecycles Fake a Focus on the Work

3.4:

Successful Projects Incorporate Feedback

3.5:

Serial Lifecycles Can Allow Early Cancellation

3.6:

Serial Lifecycles Create Project-Based Problems

3.7:

Serial Lifecycles Create Organization-Based Problems

3.8:

Why Some Managers Like a Serial Approach

3.9:

Remember This About Serial Lifecycles

4:

Iterative Lifecycles

4.1:

Spiral Model Focuses on Customer Feedback

4.2:

Evolutionary Prototyping Focuses on the Product

4.3:

Challenges for Iterative-Only Lifecycles

4.4:

Opportunities for Agility

4.5:

Remember This About Iterative Lifecycles

5:

Incremental Lifecycles

5.1:

Design to Schedule Focuses on Release Candidates

5.2:

Late Feedback in Design to Schedule

5.3:

Staged Delivery Focuses on Multiple Releases

5.4:

Late Feedback in Staged Delivery

5.5:

Learn from Late Feedback

5.6:

Programs Thrive With Incremental Approaches

5.7:

Challenges for Incremental-Only Lifecycles

5.8:

Opportunities for Agility

5.9:

Remember This About Incremental Lifecycles

6:

Combination Lifecycles

6.1:

A Date-Driven Combination Lifecycle

6.2:

A Feature-Set Driven Combination Lifecycle

6.3:

Customize Your Own Combination Approach

6.4:

Combination Lifecycles Offer More Agility

6.5:

Programs Thrive With Combination Approaches

6.6:

Challenges for Combination Lifecycles

6.7:

Remember This About Combination Lifecycles
This book is published on Leanpub by Practical Ink
Johanna Rothman's books on leanpub. Practical, frank, and often humorous tips you can put to work right now.
The Leanpub 60-day 100% Happiness Guarantee
Within 60 days of purchase you can get a 100% refund on any Leanpub purchase, in two clicks.

See full terms
80% Royalties. Earn $16 on a $20 book.
We pay 80% royalties. That's not a typo: you earn $16 on a $20 sale. If we sell 5000 non-refunded copies of your book or course for $20, you'll earn $80,000.

(Yes, some authors have already earned much more than that on Leanpub.)

In fact, authors have earnedover $12 millionwriting, publishing and selling on Leanpub.

Learn more about writing on Leanpub
Free Updates. DRM Free.
If you buy a Leanpub book, you get free updates for as long as the author updates the book! Many authors use Leanpub to publish their books in-progress, while they are writing them. All readers get free updates, regardless of when they bought the book or how much they paid (including free).

Most Leanpub books are available in PDF (for computers) and EPUB (for phones, tablets and Kindle). The formats that a book includes are shown at the top right corner of this page.

Finally, Leanpub books don't have any DRM copy-protection nonsense, so you can easily read them on any supported device.
Learn more about Leanpub's ebook formats and where to read them