Game Studio Starter Kit (6 Game Collection)
EU customers: Price excludes VAT.
VAT is added during checkout.
About the Track
This is the perfect Game Studio starter kit for launching your online dream business. This kit contains 6 tutorials books to help you create 9 different online game mechanics. You could have all 9 games ready in a day for each game. Start your Game Studio today.
Verified Certificate
When you successfully complete the Track, you will receive a verified Certificate of Completion from Leanpub, certifying that you have completed the entire Track.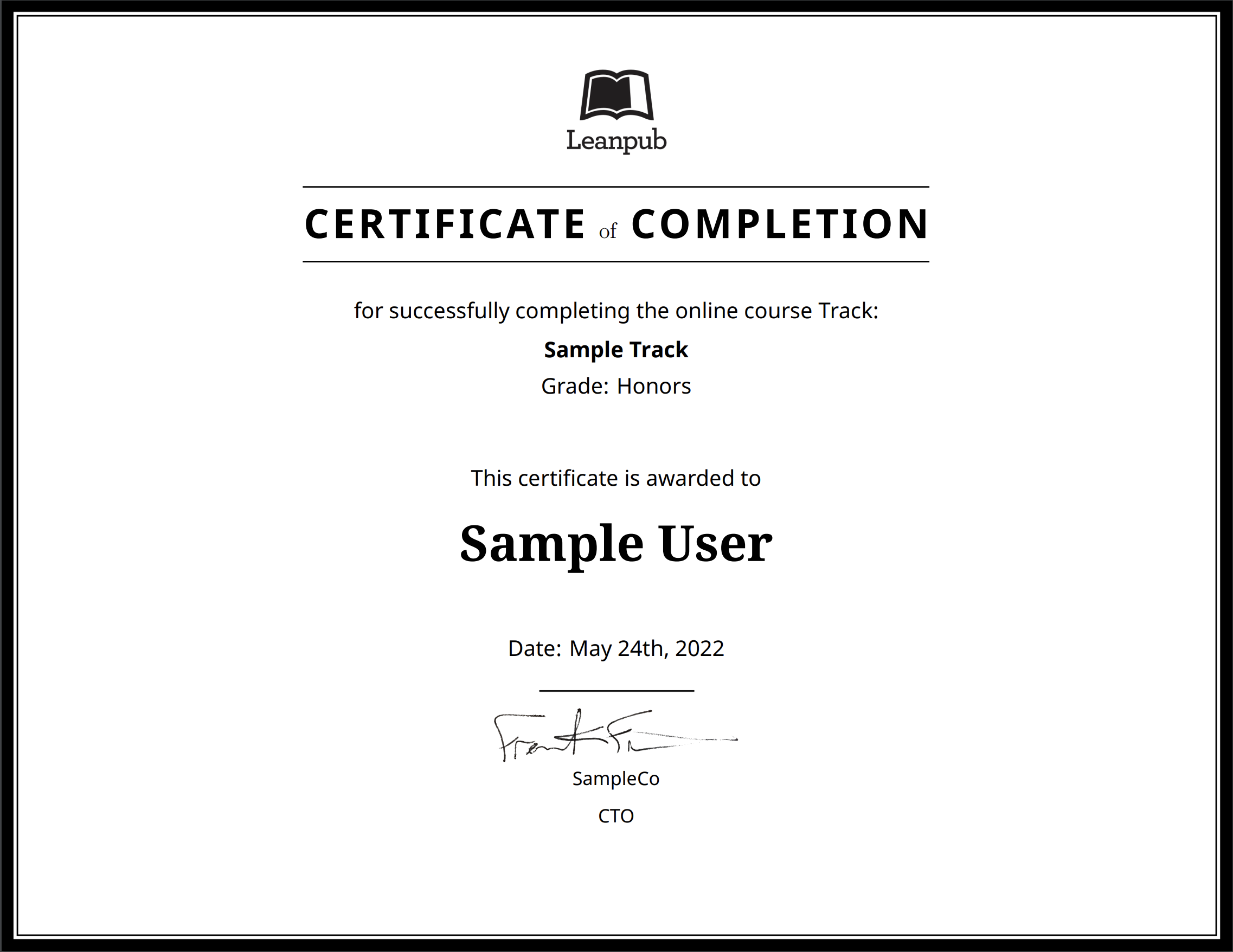 Instructors
Avatar is an adorable cartoon sketch of my wife. 46th anniversary this coming Sept 1, 2024!

Stephen Gose, Ph.D. Information Systems (honorary) (and second-generation German) is a retired Professor Emeritus with a 41-year career as a certified network engineer, and "Certified Cisco Academy Instructor" (CCAI) since 2002. He is listed in the Who's Who for Information Technology for his directly-related work for the Internet backbones found in the Caribbean, Netherlands, Israel, and Russia. He was awarded "Letters of Appreciation" from AT&T, and the German, Israeli, Dutch, and Russian Governments. Steve has nearly three decades of international "teaching and conference lecturing" in both Local-Area and Wide-Area Networks, network security, Internet backbones, software engineering, and program/project management. He is a retired US Army Signal Corps Officer. He earned, in 2014, the ITT Technical Institute's "Instructor of the Year" out of 8,000 instructors across 144 campuses throughout the USA. 

He graduated from Grand Canyon University with his first B.A. in Religions and Music Education, then a B.S. in Business Admin. from the University of Maryland and an M.B.A in International Management from Liberty University.

He is currently pursuing his Th.D. He has served as a licensed minister since 1972 and as a missionary to Okinawa, Japan. He earned the US Army Chaplains Outstanding service award in 1983. 

In his spare time(?), Steve enjoys creating online casual games, software engineering, and managing his online gaming businesses. 

My driving theme: "Always stay humble and kind"

His personal website is: http://www.Stephen-Gose.com./

His game showcase is: http://www.renown-games.com

His theology website: http://kingdomofgodprinciples.com/

Game Support Site: http://makingbrowsergames.com/

Review my profile on LinkedIn.com: https://www.linkedin.com/in/stephen-gose/
The Leanpub 60-day 100% Happiness Guarantee
Within 60 days of purchase you can get a 100% refund on any Leanpub purchase, in two clicks.

See full terms
80% Royalties. Earn $16 on a $20 book.
We pay 80% royalties. That's not a typo: you earn $16 on a $20 sale. If we sell 5000 non-refunded copies of your book or course for $20, you'll earn $80,000.

(Yes, some authors have already earned much more than that on Leanpub.)

In fact, authors have earnedover $12 millionwriting, publishing and selling on Leanpub.

Learn more about writing on Leanpub
Free Updates. DRM Free.
If you buy a Leanpub book, you get free updates for as long as the author updates the book! Many authors use Leanpub to publish their books in-progress, while they are writing them. All readers get free updates, regardless of when they bought the book or how much they paid (including free).

Most Leanpub books are available in PDF (for computers) and EPUB (for phones, tablets and Kindle). The formats that a book includes are shown at the top right corner of this page.

Finally, Leanpub books don't have any DRM copy-protection nonsense, so you can easily read them on any supported device.
Learn more about Leanpub's ebook formats and where to read them