EU customers: Price excludes VAT.
VAT is added during checkout.
About the Course Set
This is the perfect Game Studio starter kit for launching your online dream business. This kit contains 6 tutorials books to help you create 9 different online game mechanics. You could have all 9 games ready in a day for each game. Start your Game Studio today.
Verified Certificate
At the end of the course set, you will receive a Verified Certificate from Leanpub certifying that you have gone through the entire set.
The certificate of achievement you earn allows to provide proof that you have successfully completed an online course.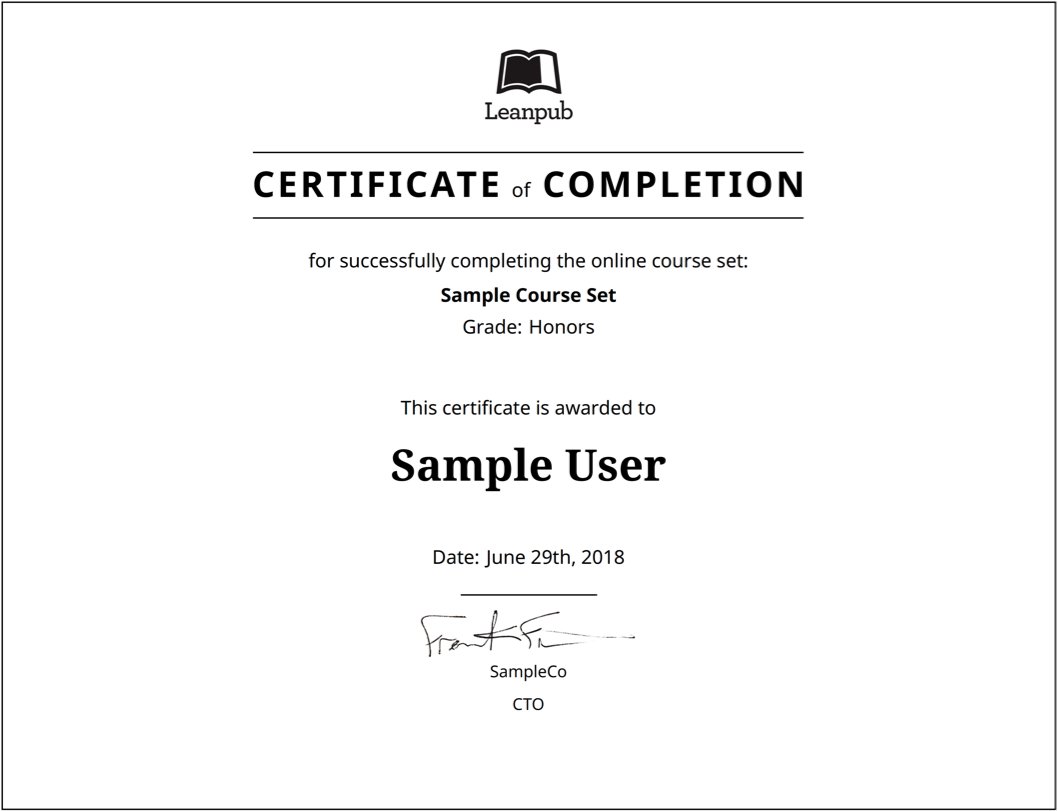 The Leanpub 45-day 100% Happiness Guarantee
Within 45 days of purchase you can get a 100% refund on any Leanpub purchase, in two clicks.

See full terms...