Design and Architecture Fundamentals in C#
EU customers: Price excludes VAT.
VAT is added during checkout.
About the Track
Taking this course bundle, you'll learn:
SOLID principles (SRP, OCP, ISP, LSP, DIP) in-depth
Meta principles: DRY, KISS, YAGNI, SoC, CQS, Law of Demeter, PoLA
Dependency Injection in Depth: IoC or DI containers, best practices, and anti-patterns
Functional Programming in C#: purity and side effects, functional C# features, immutability, extendibility, dealing with errors, dealing with nulls
Clean Coding in C#: best practices of API designing
Take this course set right now and become a better C# developer!
Verified Certificate
When you successfully complete the Track, you will receive a verified Certificate of Completion from Leanpub, certifying that you have completed the entire Track.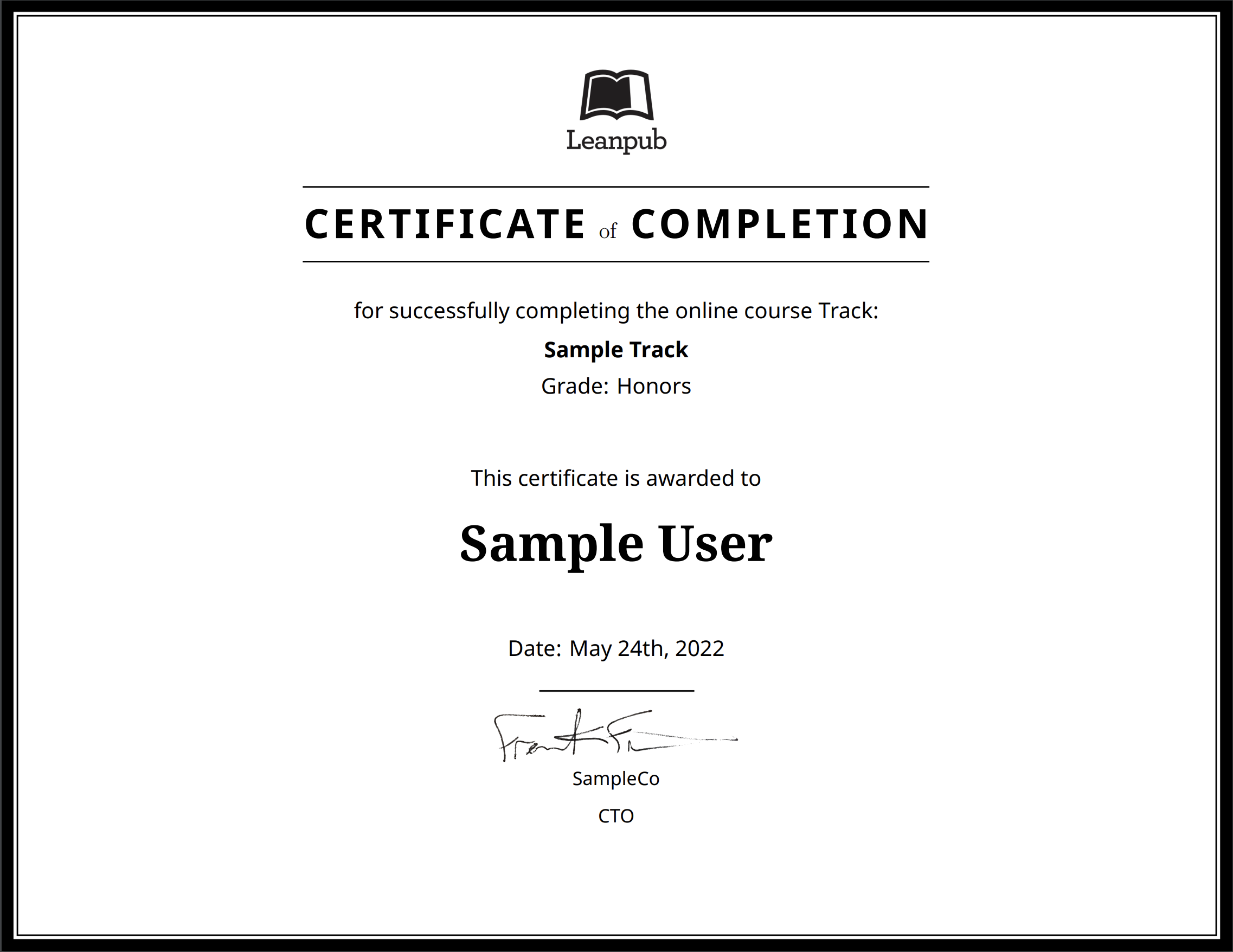 Instructors
I'm thankful enough for that I love what I do.

I began my career as a postgraduate student participating in Microsoft ImagineCup contest.

I've been working with .NET platform since 2003. I've been professionally architecting and implementing software for more than 10 years, primarily based on the .NET platform. I'm passionate about building rich and powerful applications using modern technologies. I'm a certified specialist in Windows Applications and Service Communication Applications by Microsoft. I'm one of the coordinators of the MskDotNet User Group in Moscow.

"If it's work, we try to do less. If it's art, we try to do more." - Seth Godin.

What I can say is that software is my art.
The Leanpub 60 Day 100% Happiness Guarantee
Within 60 days of purchase you can get a 100% refund on any Leanpub purchase, in two clicks.

Now, this is technically risky for us, since you'll have the book or course files either way. But we're so confident in our products and services, and in our authors and readers, that we're happy to offer a full money back guarantee for everything we sell.

You can only find out how good something is by trying it, and because of our 100% money back guarantee there's literally no risk to do so!

So, there's no reason not to click the Add to Cart button, is there?

See full terms...
80% Royalties. Earn $16 on a $20 book.
We pay 80% royalties. That's not a typo: you earn $16 on a $20 sale. If we sell 5000 non-refunded copies of your book or course for $20, you'll earn $80,000.

(Yes, some authors have already earned much more than that on Leanpub.)

In fact, authors have earnedover $12 millionwriting, publishing and selling on Leanpub.

Learn more about writing on Leanpub
Free Updates. DRM Free.
If you buy a Leanpub book, you get free updates for as long as the author updates the book! Many authors use Leanpub to publish their books in-progress, while they are writing them. All readers get free updates, regardless of when they bought the book or how much they paid (including free).

Most Leanpub books are available in PDF (for computers) and EPUB (for phones, tablets and Kindle). The formats that a book includes are shown at the top right corner of this page.

Finally, Leanpub books don't have any DRM copy-protection nonsense, so you can easily read them on any supported device.
Learn more about Leanpub's ebook formats and where to read them