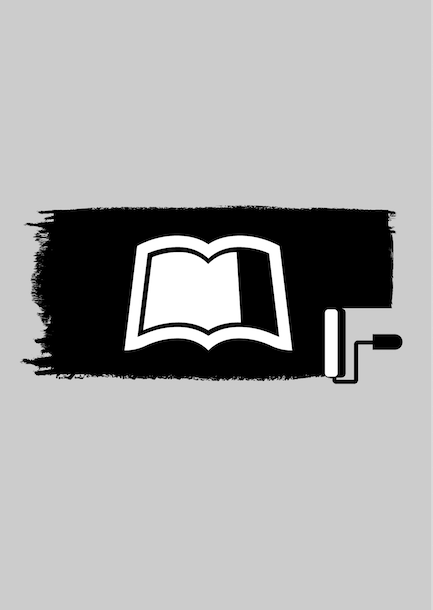 The Pilgrim's Progress: New Amplifed Version
The Pilgrim's Progress: New Amplifed Version
About the Book
Pilgrim's Progress as you've never seen it before! All of the age-old spiritual treasures that have made John Bunyan's original the world's best selling non-Biblical masterpiece in all history are now carried to new heights of power and clarity in this new enhanced version. While this is perhaps the most adventure-filled and user-friendly adaptation ever penned, yet it is totally unabridged and, excepting certain expanded scenes, remains strictly faithful to Bunyan's original story line.
Exciting new levels of love and joy, hope and humor are skillfully woven by master storyteller Jim Pappas, into this enchanting retelling of John Bunyan's immortal classic! Destined to return this spellbinding account of angels and giants, castles and dragons, to the fireside of the everyday reader.
Bylorian
Friend of Pilgrim's Progress
This book was read for the first time when our boys were about 8 and 10.They might not have understood everything, but the style of writing made for a fun read aloud. We have read it several times individually and collectively since then. It is a favorite of our family. The lessons are thought provoking and creatively presented. We have given out about 30+ copies through the years as gifts. I only wish more families were raised with this classic!
Hazel M. Correllon
Friend of Pilgrim's Progress
If you have no desire to tackle the "old English" then this is the Pilgrim's Progress for you. Everyone should read The Pilgrims Progress as well as Hinds Feet For High Places. We need to read the classics and this one is an easy read.
Byyon
Friend of Pilgrim's Progress
This is the BEST version I have EVER read, and I have had several versions. It is easy to understand, and looses none of the insights/lessons that other easy-to-understand versions lost in the translation. It is wonderful, as is its sequel Christiana-
ByJoy
Friend of Pilgrim's Progress
This is the easiest to read format of this story I've found, that still retains the original flavor of the language. A wonderful book with a wonderful message, fun to read, holds kids' attention, but still sounds like John Bunyan!
Sarah Brown
Friend of Pilgrim's Progress
How many of you tried reading Pilgrim's Progress as youngster and gave up because you couldn't understand the Old English script? I did. Well here is retelling of that ancient allegory in a simple, dialogical style even small children can enjoy, while still maintaining the powerful message of the original–a message that will challenge, encourage, and spiritually strengthen young and old alike.
Sarah Brown (Continued)
Friend of Pilgrim's Progress
While the script style of Bunyan's original Pilgrim's Progress was difficult to follow, the dialogical style of Pappas' amplification makes this story an engaging read for anyone. As an author myself, I have learned the power that dialogue has for holding a reader's attention. And for all you fellow teachers out there, you know as well as I that you can hold your students interest much better when you make your lessons conversational rather than one-sided lectures.
Sarah Brown (Continued)
Friend of Pilgrim's Progress
The New Amplified Pilgrim's Progress has the same power, attained through the use of a flowing storyline and dialogue in place of monologue. No matter your age, you will find The New Amplified Pilgrim's Progress difficult to put down!
Midwest Book Review
Book Reviewer
Jim Pappas' adaption of Bunyan's timeless classic is the most adventure-filled and reader-friendly modern version published today. The work is totally unabridged and (excepting certain amplified scenes) remains strictly adherent to Bunyan's original storyline. In it we are treated to exciting new levels of love and joy, hope and humor, all skillfully woven and designed to accurately present Bunyan's spellbinding, inspirational masterpiece of angels and giants, castles and dragons to the modern r
Richard Blake
Review at Vine Voice
Pappas' adaptation adds a new dimension of adventure and humor by amplifying selected passages; however he takes care to preserve the powerful impact, beauty, and message of Bunyan's unabridged storyline. Pappas uses his skills as a storyteller to introduce a new generation to the message of love, joy, and hope of Bunyan's classic masterpiece by zeroing in on the fascination with angels and supernatural beings that intrigue young fantasy readers of today.
Golden Man
Book Reviewer
The New Amplified Pilgrim's Progress is an unabridged retelling of John Bunyan's immortal classic. This book is trully an American masterpiece, full of gems and shining light from the throne of heaven to the mortals below. Jim Pappas rewrote this without altering the original intent and with careful reverence. Jim Pappas, the admiring adapter, sees himself meeting John Bunyan in heaven. How cool is that! Me too!
Beau Burtonon
Friend of Pilgrim's Progress
I place this work in the top five books that have powerfully shaped my walk with Christ. Never before in my life have spiritual truths "come to life" as they do through Christian's journey. I have been truly enlightened thanks to the work of the Holy Spirit through Mr. Bunyan and Mr. Pappas. I have highly recommended this book to family and friends, and I highly recommend it to anyone who wants a greater understanding of the believer's walk down the narrow path that leads to Life.
Other books by this author
The Leanpub 60 Day 100% Happiness Guarantee
Within 60 days of purchase you can get a 100% refund on any Leanpub purchase, in two clicks.

Now, this is technically risky for us, since you'll have the book or course files either way. But we're so confident in our products and services, and in our authors and readers, that we're happy to offer a full money back guarantee for everything we sell.

You can only find out how good something is by trying it, and because of our 100% money back guarantee there's literally no risk to do so!

So, there's no reason not to click the Add to Cart button, is there?

See full terms...
80% Royalties. Earn $16 on a $20 book.
We pay 80% royalties. That's not a typo: you earn $16 on a $20 sale. If we sell 5000 non-refunded copies of your book or course for $20, you'll earn $80,000.

(Yes, some authors have already earned much more than that on Leanpub.)

In fact, authors have earnedover $12 millionwriting, publishing and selling on Leanpub.

Learn more about writing on Leanpub
Free Updates. DRM Free.
If you buy a Leanpub book, you get free updates for as long as the author updates the book! Many authors use Leanpub to publish their books in-progress, while they are writing them. All readers get free updates, regardless of when they bought the book or how much they paid (including free).

Most Leanpub books are available in PDF (for computers) and EPUB (for phones, tablets and Kindle). The formats that a book includes are shown at the top right corner of this page.

Finally, Leanpub books don't have any DRM copy-protection nonsense, so you can easily read them on any supported device.
Learn more about Leanpub's ebook formats and where to read them